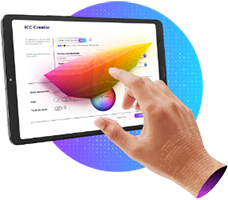 ICC CREATOR
CREATING PROFILES HAS NEVER BEEN EASIER
Finally! Profile creation software that anyone can use.
Keep me posted!
HERE'S HOW THE ICC CREATOR
WILL HELP YOU
HOW DOES IT WORK?
STAY TUNED FOR THE ICC CREATOR
BETA TESTING PROGRAM
To remain in the loop, click the button below – we will reach out when the BETA testing program is ready to start!
Keep me posted