4 Reasons to Upgrade to the Barbieri LFP qb Textile Edition
October 10, 2022 by Marco Roos
This post features sponsored content.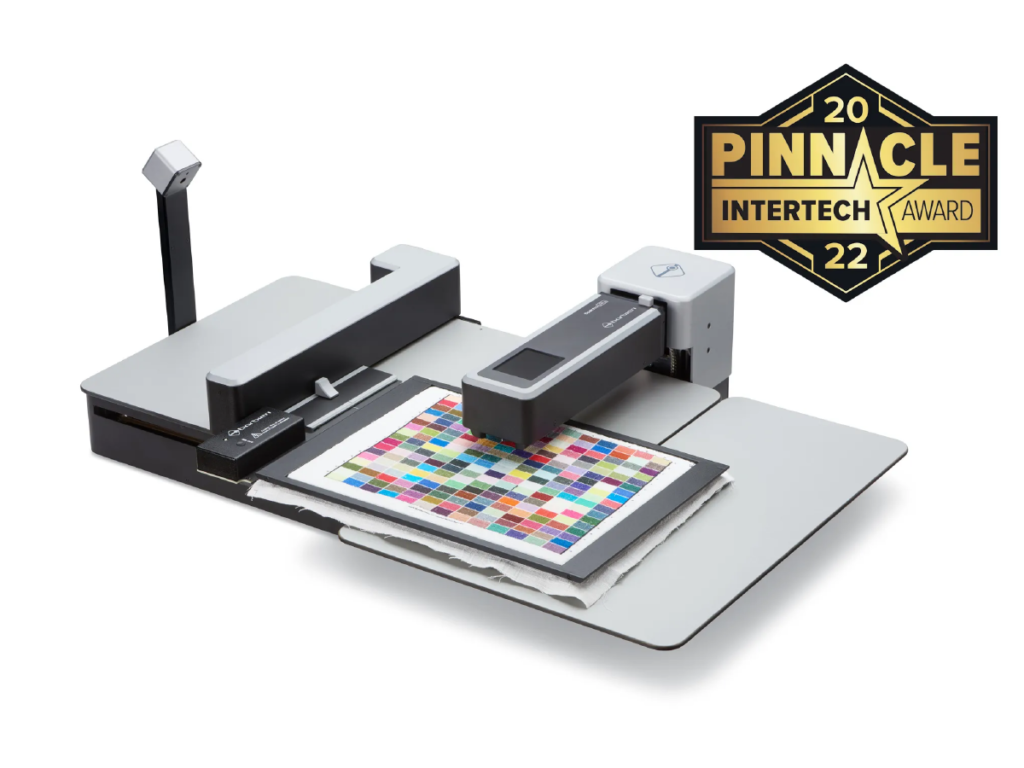 Digital printing on textiles is one of the industry's fastest growing market sectors, and according to Grand View Research, is set to roughly triple in size by 2030.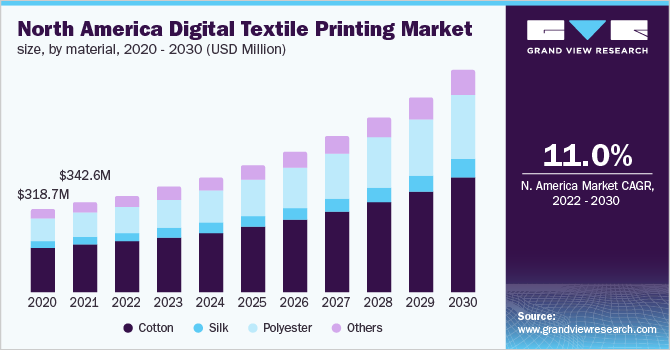 However, performing color measurement readings on printed textile materials is significantly more complicated than on banner media or your typical self adhesive vinyl. So, to best prepare your organization for the expected exponential growth curve, you need a spectrophotometer optimized for textiles.
Look no further than the Barbieri LFP qb Textile Edition - this spectrophotometer is best in class. The LFP qb Textile takes the best aspects of Barbieri's previous model and adds textile-specific killer features found on no other spectrophotometer in the market. But don't just take our word for it - this top of the line color measurement device earned Barbieri a Pinnacle InterTech Award 2022.
To celebrate this achievement, we'll recap the top four reasons to upgrade your device to the Barbieri LFP qb Textile Edition.
1. Vision Technology for Distorted Targets
A lot of work and energy goes into getting textiles to lay perfectly flat - that's why your dry cleaning costs so much. Unfortunately, steaming and ironing your textile-printed measurement charts is just not feasible, which can make taking measurement from your color chart's grid pattern very difficult - but, only if you're not using Barbieri's flagship spectrophotometer. The LFP qb Textile features integrated vision technology in a second camera designed specifically to map distorted textile surfaces, allowing the measurement head to automatically read from the center of each color patch regardless of textile distortion. Intelligent!
2. The Electrostatic Textile Holder
In case the integrated vision technology wasn't enough, a second additional innovation ensures the LFP qb Textile Edition reads textile-printed measurement charts with bulletproof dependability. The Electrostatic Textile Holder employs an electrostatic charge to 'suck' the textile flat to the measuring surface, and the included frame makes secures the chart in a snap. The result is the industry's most stable and reliable spectrophotometer measuring surface for textile printed charts.
3. The Air Blowing System
The third reason you should upgrade your color measurement device to the Barbieri LFP qb Textile Edition is Barbieri's impressive Air Blowing System. Particulate matter in the air is a 'particular' challenge when measuring textiles; as textiles move and stretch, miniscule fabric fibres detach from the textile and float about in the air, just waiting for the right image sensor to come along and contaminate.
A small but powerful air circulating device constantly blows a steady stream out of the LFP qb Textile Edition's measurement head, ensuring that the aperture is always free of loose fibres and dust. Avoiding this contamination is key to accurate measurement data - which at the end of the day is the foundation on which your house of color management is built.
4. Intelligent QR Code Detection for Automated Workflow Support
Barbieri Gateway can now create targets that include a QR code next to the measurement chart, which are automatically detected and read by the same integrated vision technology sensor that measures textile distortion. This QR code will store all the details such that the Spectro LFP qb will know what to measure, when to measure, and how to measure - a necessary step in inspiring partners to build true one-click solution.
This is another step forward for the industry. To see a preview of this feature, be sure to visit Booth C647 at the Printing United Expo 2022. Barbieri and Color Concepts representatives will be discussing feature's exciting potential.
Bonus:  Color Concept's Printing United Trade-In Discount
If your operations are based in North America, Color Concepts has a deal for you. Color Concepts, the exclusive North American distributor and an authorized service center of Barbieri products, is about to offer special discounts on the entire Barbieri Spectro LFP qb product line when you trade in your existing color measurement device.
From the open of the Printing United Show (Oct 19th 2022) until the end of the year, Color Conceps is offering the following discounts on the purchase of a new:
Spectro LFP qb
| | | | | | |
| --- | --- | --- | --- | --- | --- |
|  Trade-In Product | Barbieri LFP S3 and S2 | Barbieri Spectro Swing | Barbieri Spectro Pad | X-Rite i1 (all models) | X-Rite i1 with iO table |
| Trade-In Discount for 2022 | $1,000.00 USD | $600.00 USD | $500.00 USD | $400.00 USD | $1,000.00 USD |
Spectro LFP qb Textile Edition
| | | | | | |
| --- | --- | --- | --- | --- | --- |
|  Trade-In Product | Barbieri LFP S3 and S2 | Barbieri Spectro Swing | Barbieri Spectro Pad | X-Rite i1 (all models) | X-Rite i1 with iO table |
| Printing United Discount | $1,500.00 USD | $750.00 USD | $600.00 USD | $450.00 USD | $1,500.00 USD |
Please refer to Color Concept's site for the full details!
So, the case is clear.
Increasing demand for textile printing means your organization needs color management capability when digitally printing on fabrics and textiles. Barbieri's LFP qb Textile Edition is the market leading spectrophotometer, complete with exclusive textile-optimized features you'll find nowhere else. And, as a bonus, our North American readers can take advantage of Color Concepts Printing United Trade-In Special.
If you have any questions, let us know!

Color Concepts has set standards in profiling, print material testing, media certification programs, education and consulting since its inception in 2003. Today, Color Concepts leads the industry in innovation with its revolutionary ColorBase ecosystem of connected software products and services. In addition to the training, testing, and consulting services from its renowned Print Labs in Rotterdam, The Netherlands, and Salt Lake City, Utah, Color Concepts connects innovators across the industry with ColorBase.com, ColorBase Labs, and more.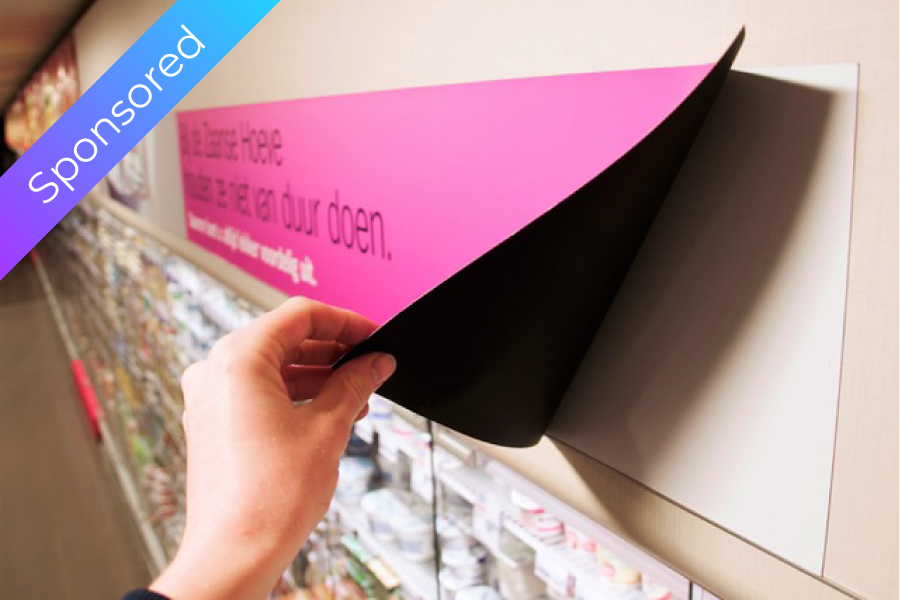 This post features sponsored content.  What is MagScience? MagScience by Digital Magnetics is the new generation of printable magnets…
Another year has passed – and this one has been BIG for ColorBase. 2022 marked the first full calendar…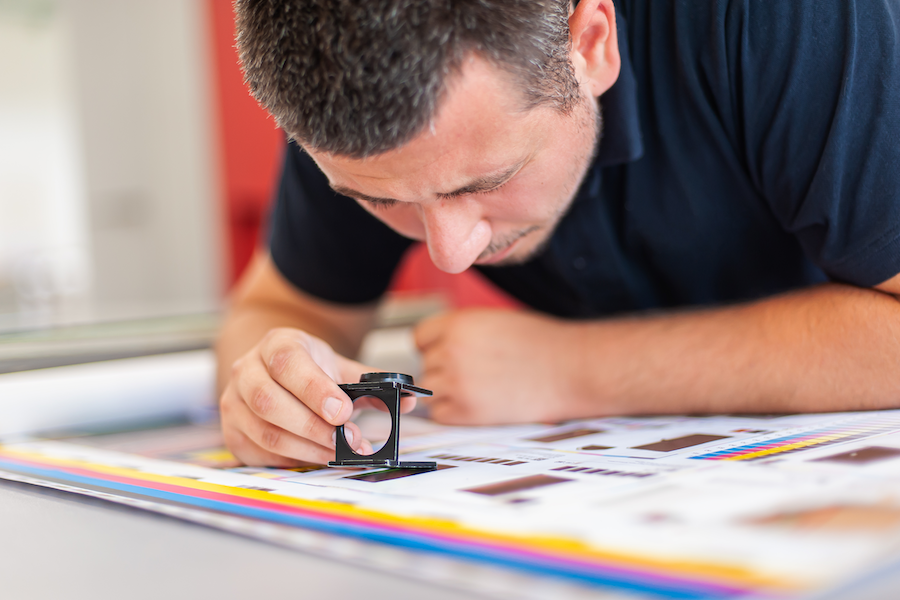 Color management issues often aren't discovered until we are viewing what we hoped would be the final print product….