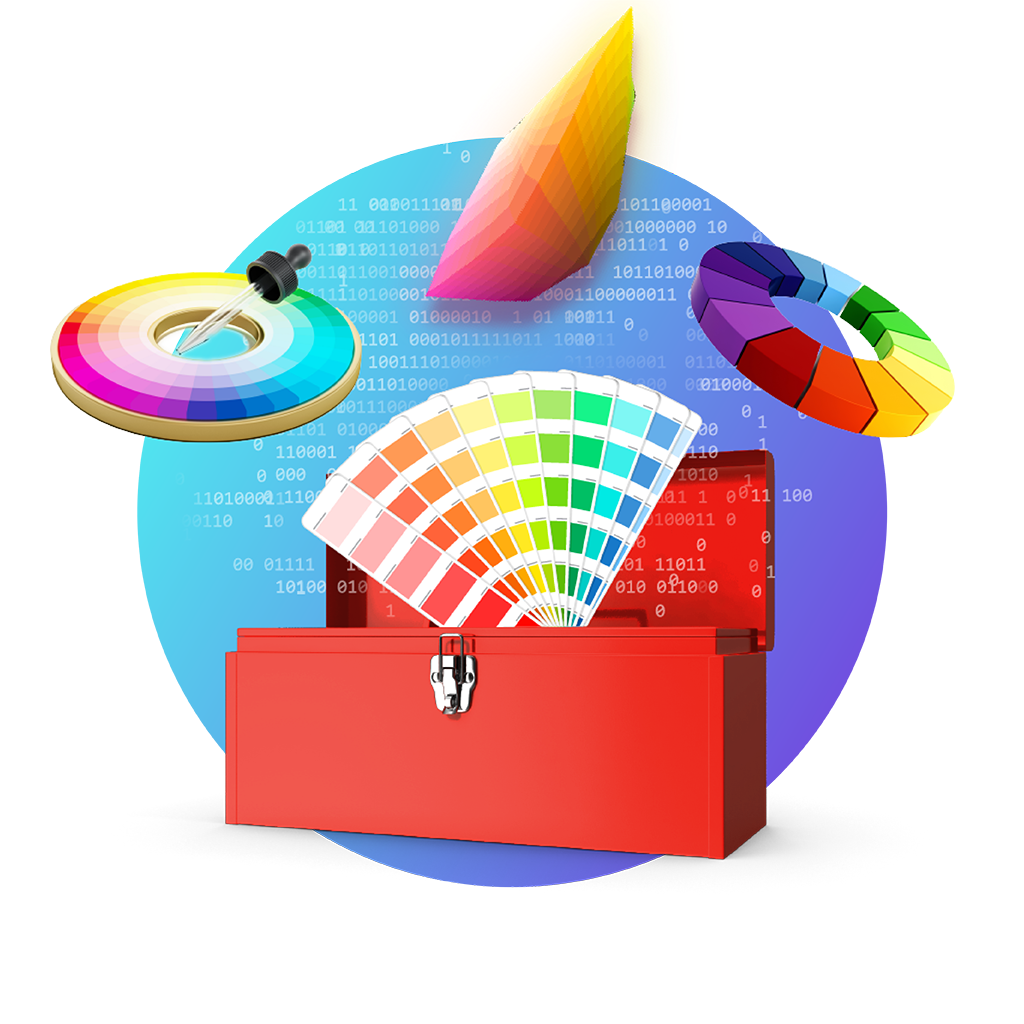 DELIVER THE COLOR YOUR CUSTOMERS NEED
When profiles alone won't get you there, reach for the Color Toolbox - the Ultimate Collection of Color Management Tools on the Web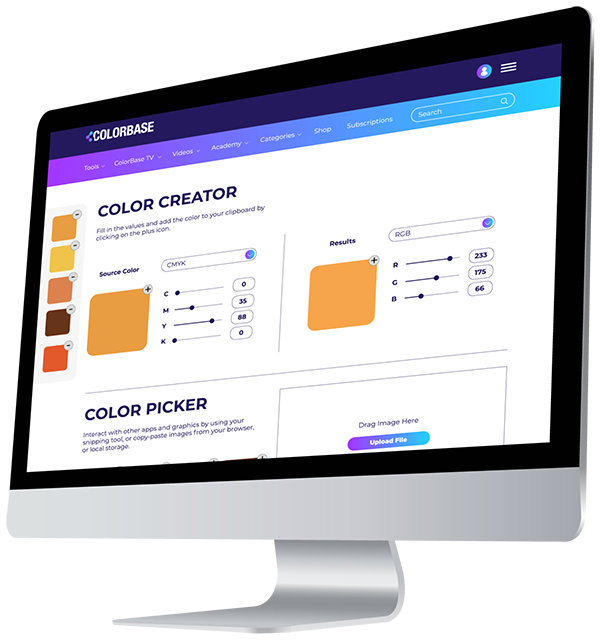 HERE'S HOW THE COLOR TOOLBOX
WILL HELP YOU
Our streamlined design makes color management straightforward and intuitive.
The toolbox has everything you need, and nothing you don't.
Our tools automate the most time-consuming steps of color management, saving you time and optimizing your workflow.
Getting the right color quicker reduces reprints and waste, so you save on material, ink, and costs.
Flexible, intelligent pricing makes color management affordable.
Easily pull any color from your print graphic into the Color Toolbox workflow.
Convert colors between color spaces, and check them across profiles and vinyl libraries.
With a click of a button, create a color swatch to easily find the 'wrong color' that prints right.
Select any color in your print graphic

Drag and drop - or copy and paste - your print graphic directly into the tool, and click on the desired color to pull it into the palette. From here, you can easily add it to your Color Clipboard for easy access across the Toolbox.
Convert colors between color spaces
Choose your source color from your Color Clipboard, or by adjusting the sliders. Set the source colorspace, and instantly view the conversion.
Upload a print profile to see if your source color is within color space defined by your combination of printer, material, and RIP.
Check popular libraries of colored print materials to see if any match the color you need.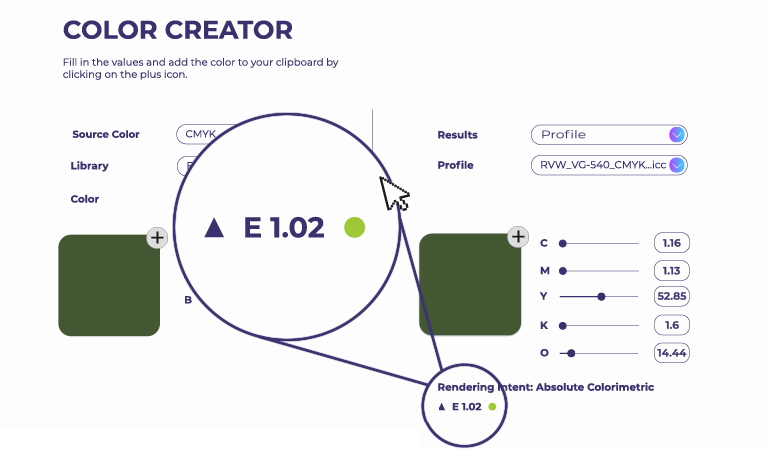 Create swatches with a click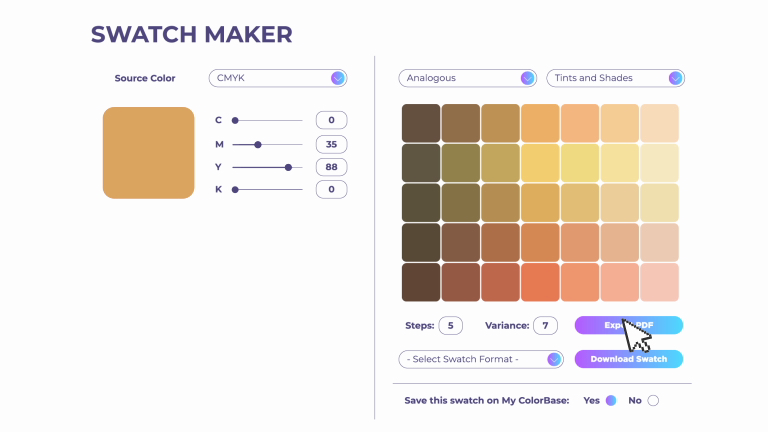 Instantly generate a new swatch based on the settings you have selected, and export it to a pdf for test printing.
ENROLL IN THE COLOR TOOLBOX
BETA TESTING PROGRAM TODAY
To remain in the loop, click the button below -
we will reach out when the BETA testing program is ready to start!