ColorBase's Changing of the Guard: Teunis's Journey and Juriaan's Torch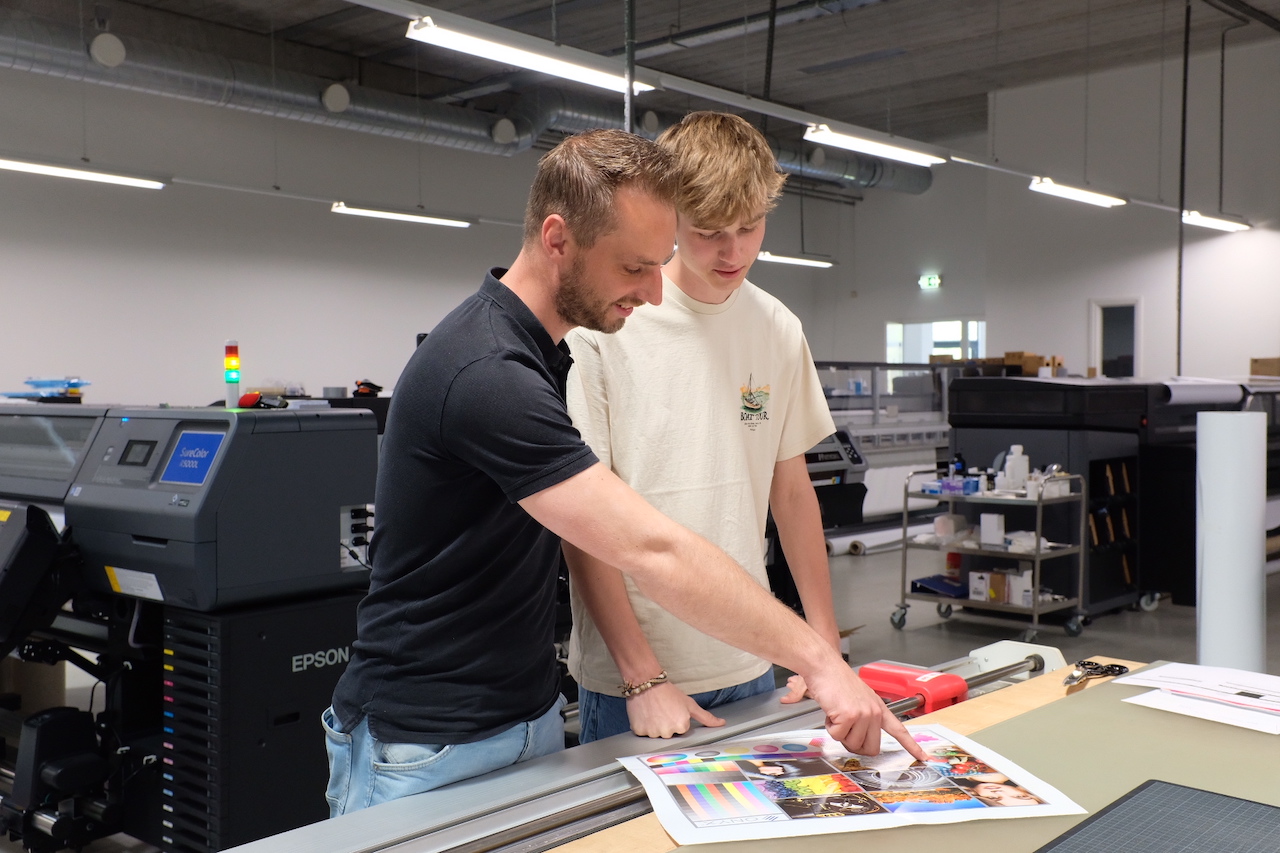 ColorBase has been a small but important part of the large format community for 20 years - we don't bring it up to brag, but because we want to emphasize the impact that ColorBase veteran Teunis Roos has had, not just on us but on our industry as a whole. We are extremely sad to announce that we are bidding farewell to Teunis later this summer - however, as one chapter ends, another begins: Juriaan Roos is stepping forward to carry on the family legacy and embark on his own exciting journey within ColorBase's print lab. Join us on a reflective look back at Teunis's journey and the dawn of a new era as he passes the torch to his nephew Juriaan.
Teunis Roos: An Important Trailblazer for ColorBase
Teunis Roos, with a career spanning over 17 years at ColorBase (formerly Color Concepts), reflects on his proudest accomplishments. Throughout his tenure, Teunis had the opportunity to work with diverse people from around the world, transforming seemingly impossible challenges into triumphs for our customers. The collaborative efforts of the ColorBase team, and the down-to-earth mentality that he in large part cultivated at ColorBase were aspects that he cherished the most. Goodbye traffic jams and delays! Teunis bids farewell to the daily commute with a lighthearted chuckle!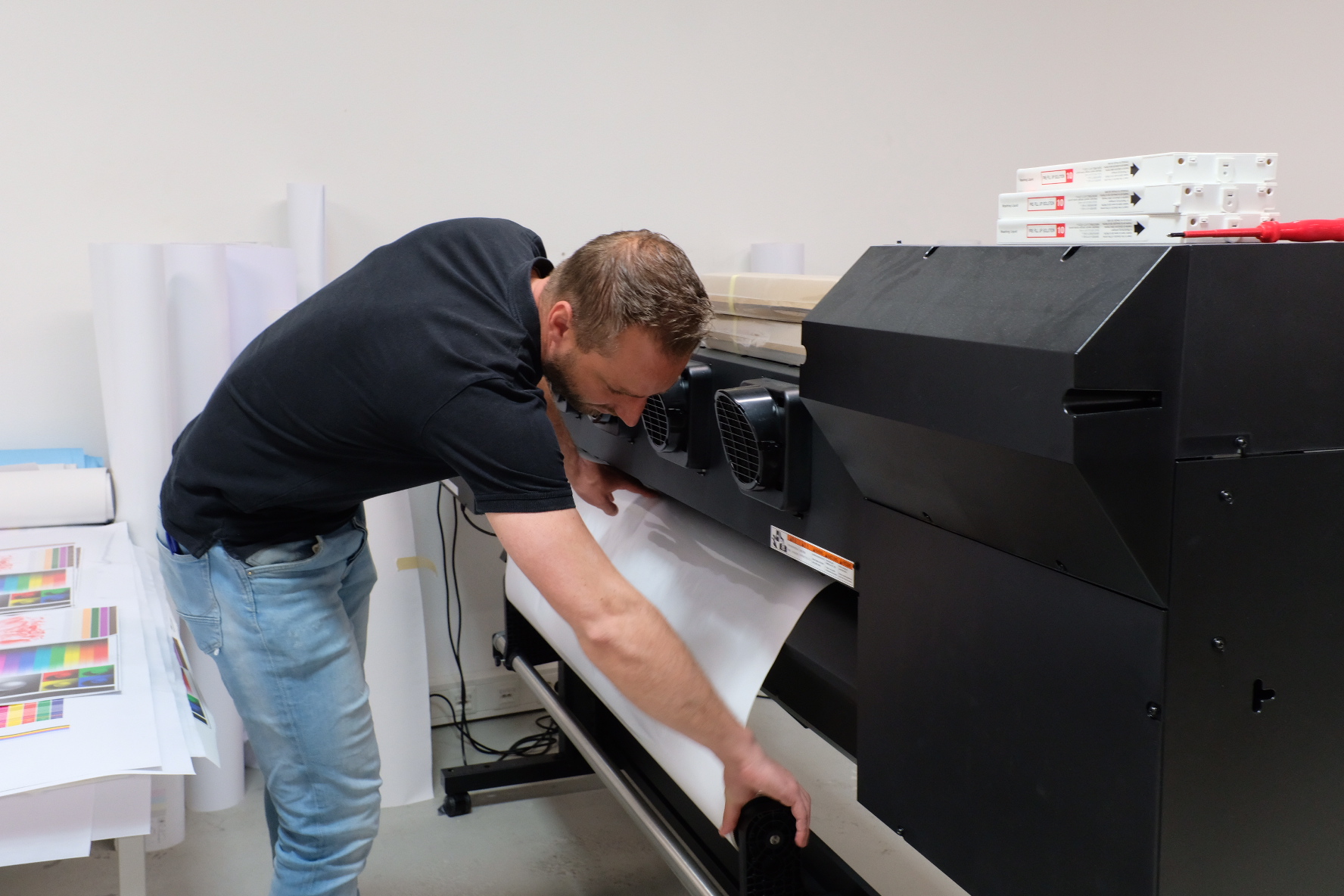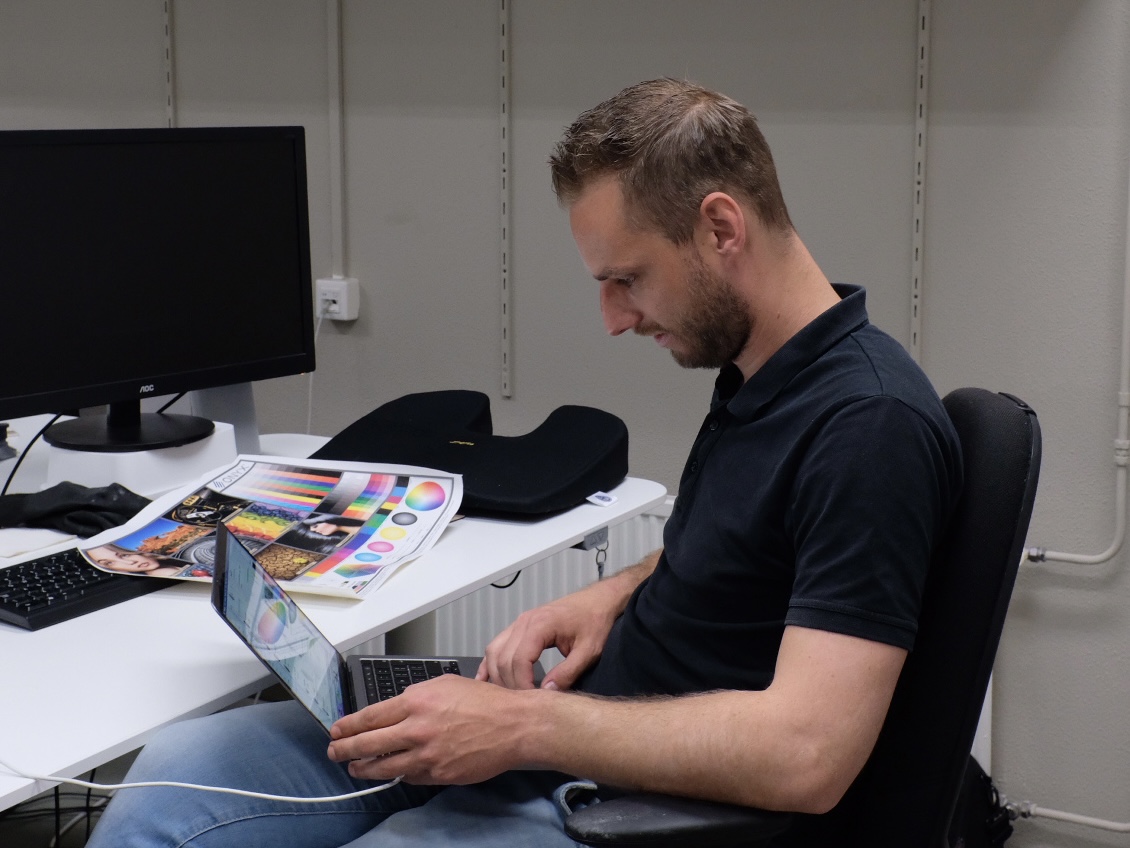 A New Journey Unfolds: Teunis as a Police Officer
In a surprising turn of events, Teunis decided to leave his long-standing career in the printing industry to pursue a new path as a police officer. "I want to develop myself in a completely new and different direction, mentally and physically," explains Teunis, "After 17 years in this industry and at the age of 35, I think it's a perfect time to explore different areas of life and to be important for people in a different way."
When pressed further, Teunis makes a compelling argument that the vast majority of customer service skills he developed here at ColorBase will come in useful. He cites honesty, helpfulness, and teamwork - lessons learned in the print lab - as the top 'soft skills' that will undoubtedly help Teunis' transition into law enforcement.
The Winds of Change: Transformations in the Printing Industry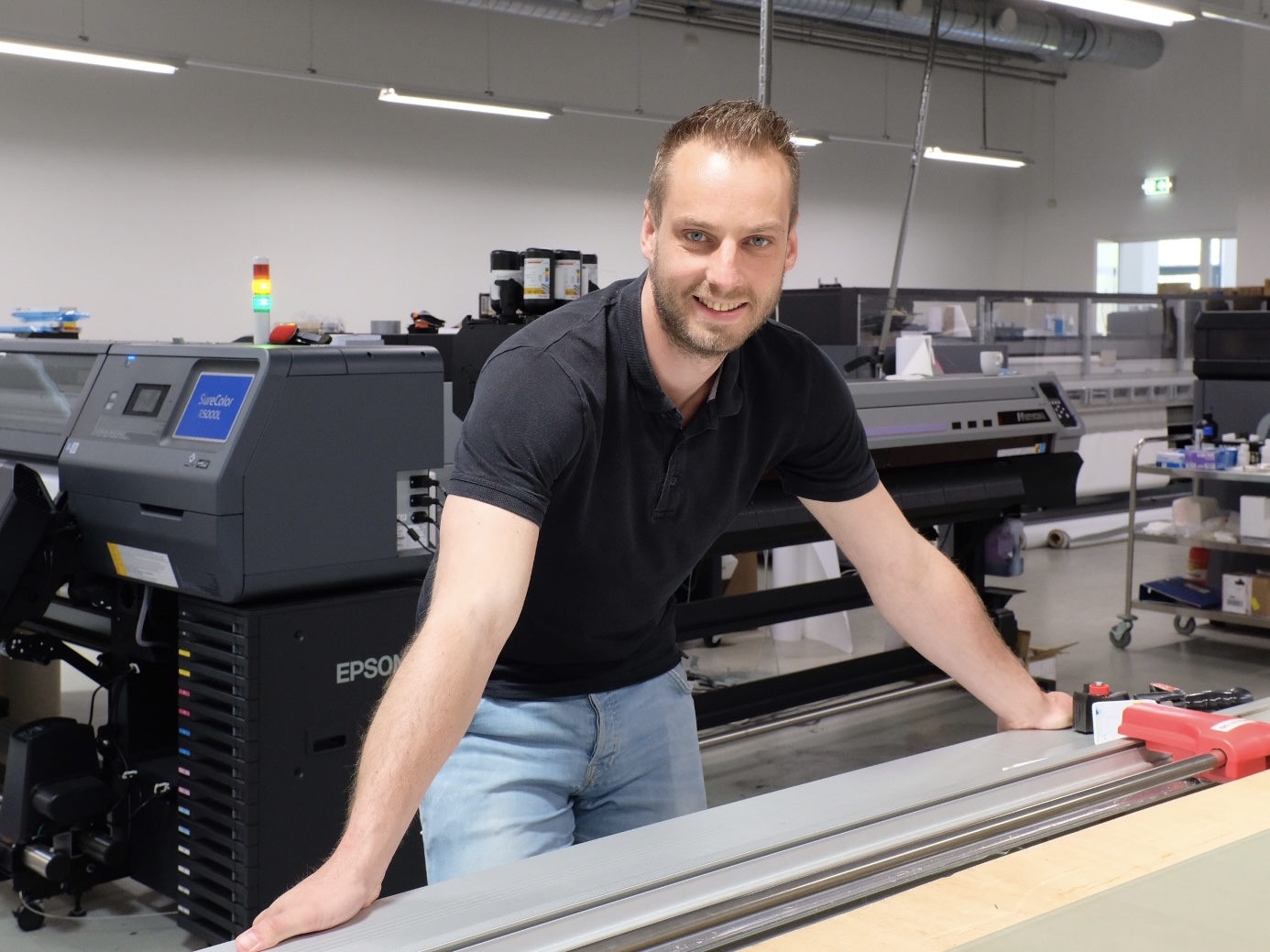 Over the years, Teunis witnessed a tremendous amount of change within the industry. From ink technologies to software tools, the constant evolution has kept him on his toes. However, one of the most notable transformations was one he has been at the forefront of. "The most current development which is really interesting and totally different to my first years at ColorBase are the software tools we are making. The shift from being consultants anywhere in the world (which we still are) to a software company is the biggest change I have faced." Moreover, Teunis recalls the resilience displayed by the ColorBase team during the COVID-19 pandemic, where unity and cooperation prevailed, helping them weather the storm.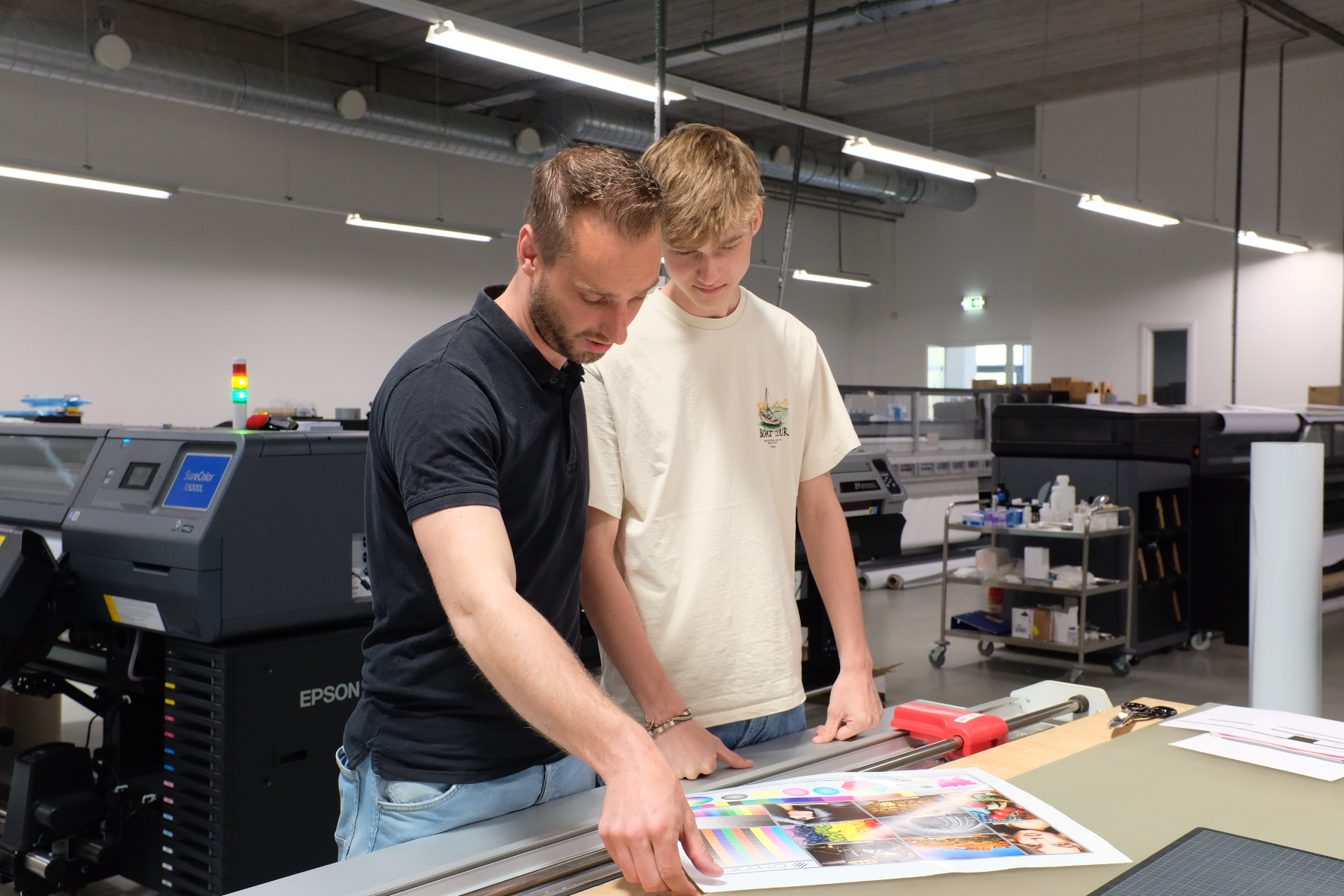 Juriaan Roos: Continuing the Family Legacy and the Torchbearer's Perspective
As Juriaan Roos steps into the spotlight at ColorBase, we gain insight into his journey and aspirations. Though he initially embarked on programming courses, his fascination with printing and color, cultivated by the industry pros in his family, led him back to ColorBase. Testing materials, profiling, and assisting clients are all part of his role, and he aims to bring fresh ideas to the team. With a fundamental knowledge of programming and software development, Juriaan aspires to introduce innovation that optimizes workflows and elevates the quality of their work. "I think I can contribute to new ideas and methods in testing and profiling etc," says Juriaan, "Since I have basic knowledge of programming and software development, I aim to help develop new methods that result in making the work in the lab faster and better."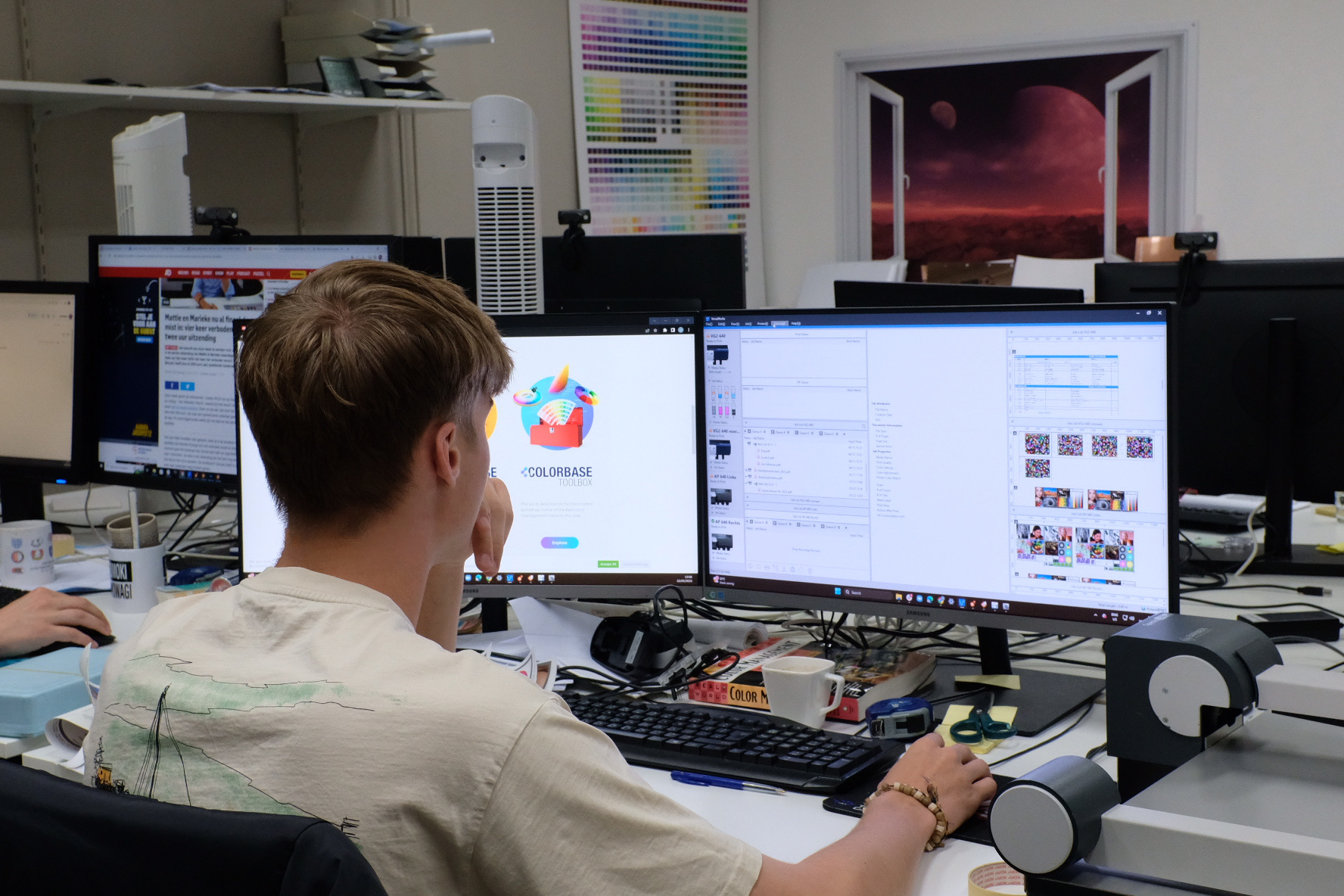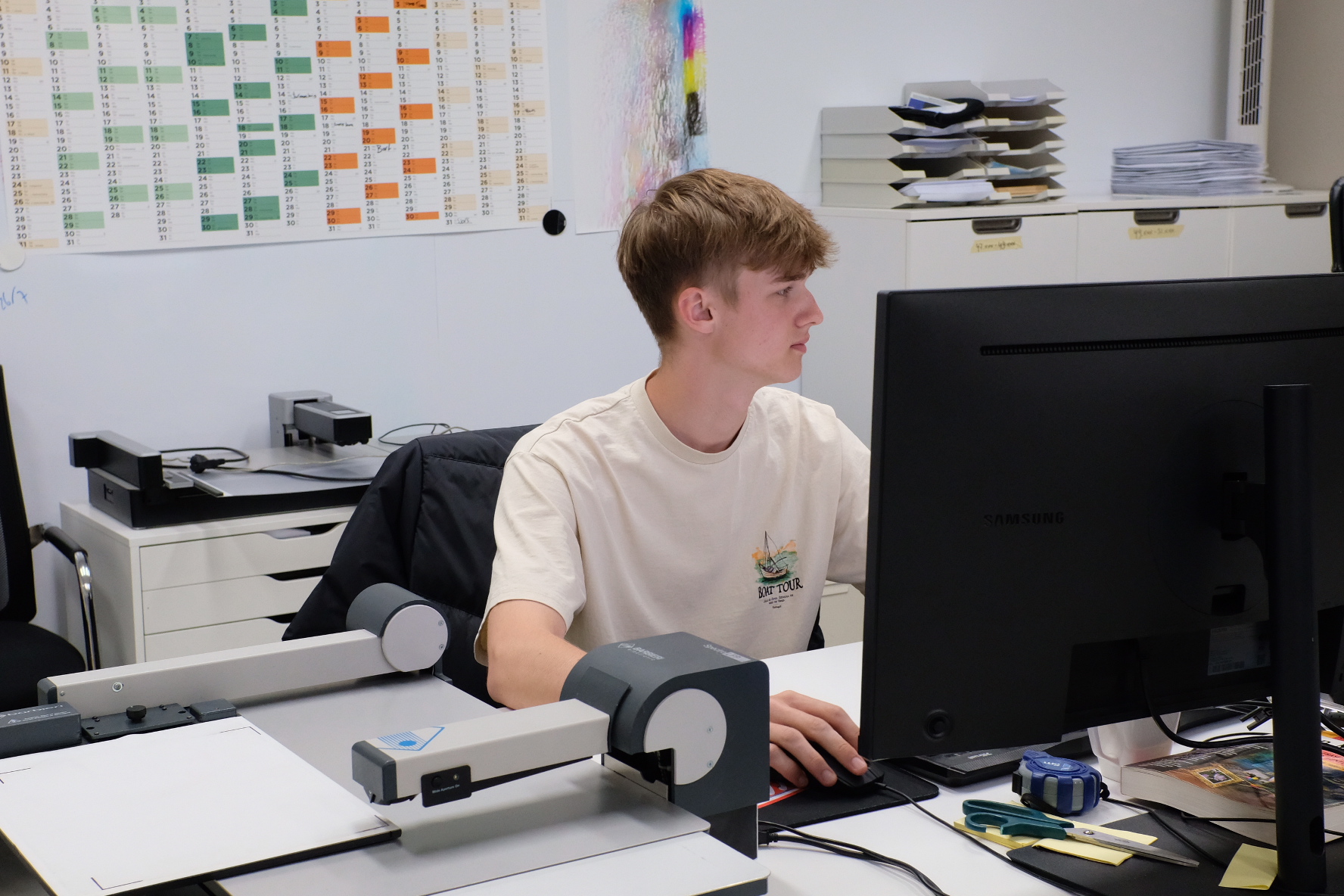 While Teunis will be missed by all, Juriaan sees this as an opportunity to make his own mark on ColorBase's journey. In this new chapter, Juriaan is poised to combine his passion for the printing industry with his technical knowledge to drive innovation and propel ColorBase to new heights. Welcome aboard Juriaan, we look forward to your contributions and fresh perspective in the ColorBase printing lab!
Embracing Change and Future Challenges
As Juriaan grows into his new role, he understands that challenges lie ahead. However, he is determined to face them head-on, always striving to find solutions rather than dwell on problems. Juriaan's eagerness to learn, listen, and build relationships will undoubtedly aid him in navigating the unexpected twists and turns of the printing industry. Next time you're at our location, stop by and say hello to him!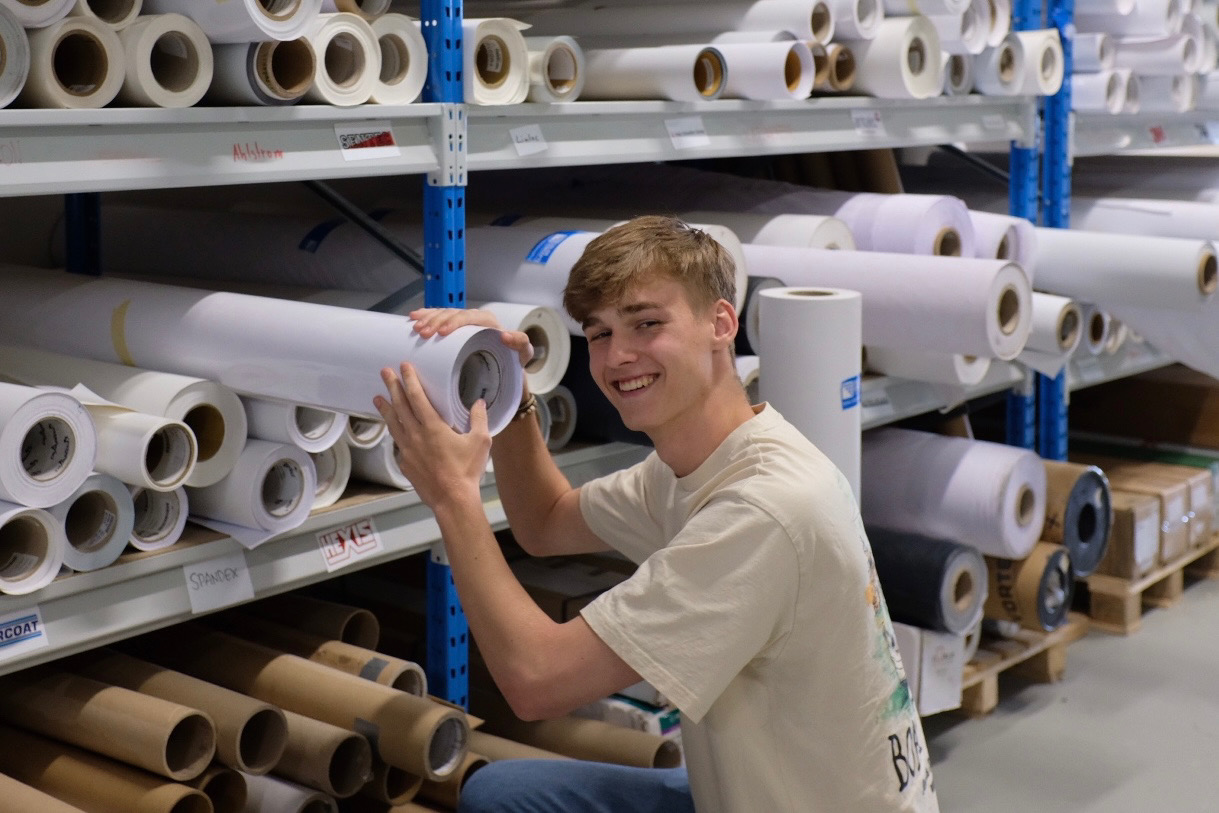 ColorBase bids farewell to Teunis with gratitude and welcomes Juriaan with excitement. Their stories exemplify the growth, adaptability, and the seamless transition from one generation to the next that ColorBase strives to put into practice each and every day - we couldn't be prouder. We'll keep forging ahead, growing and developing our team, and step by step, we will build the digital foundation for a smarter print industry.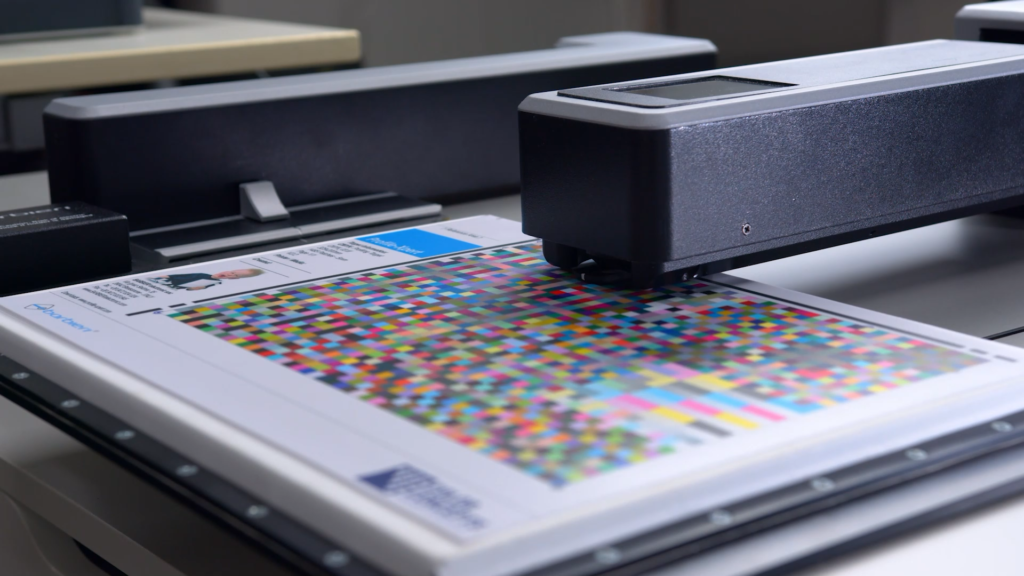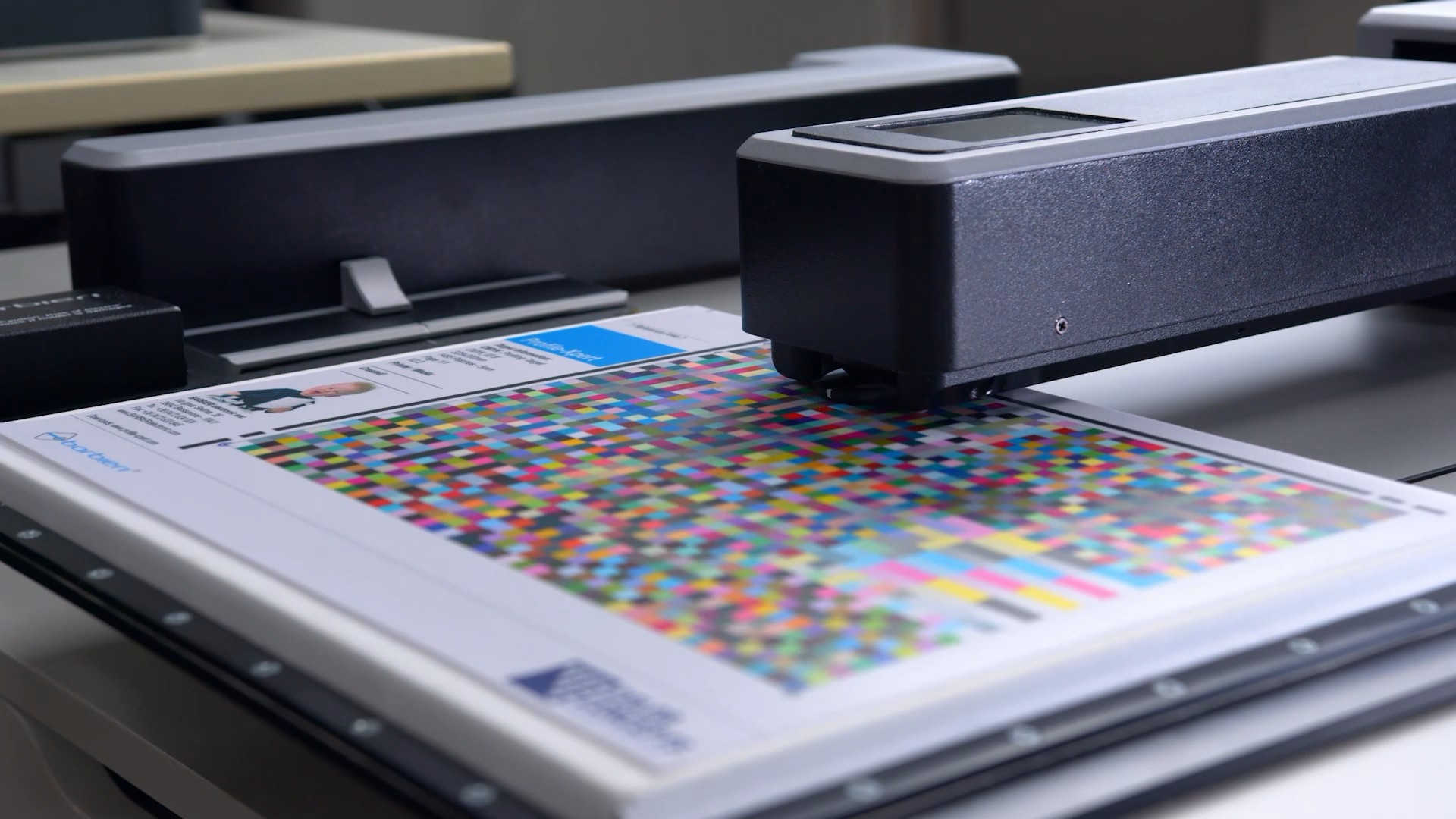 While the concept of color relates to our sense of sight, it usually isn't perceived accurately with our eyes…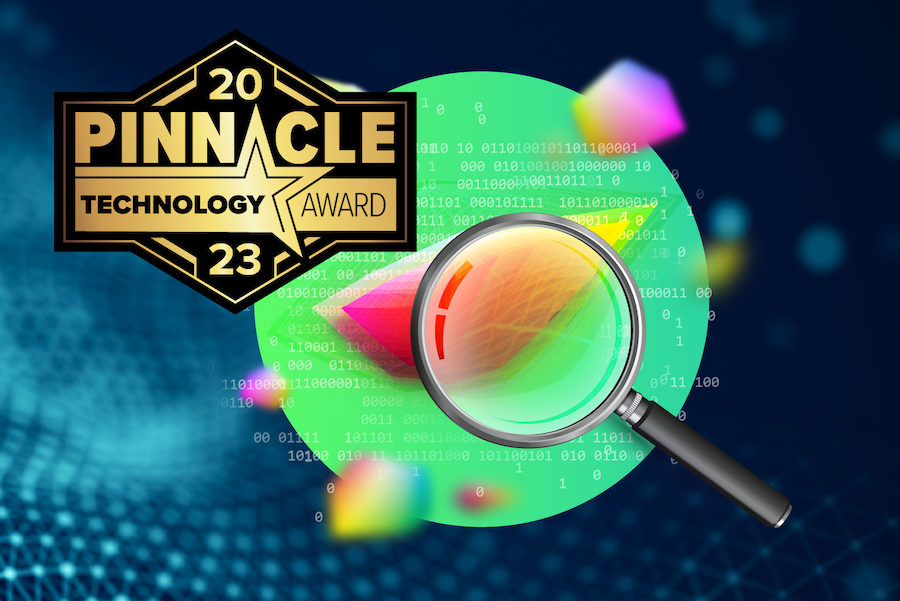 Brand owners' expectations on color consistency have never been higher, while there are now thousands of different materials to…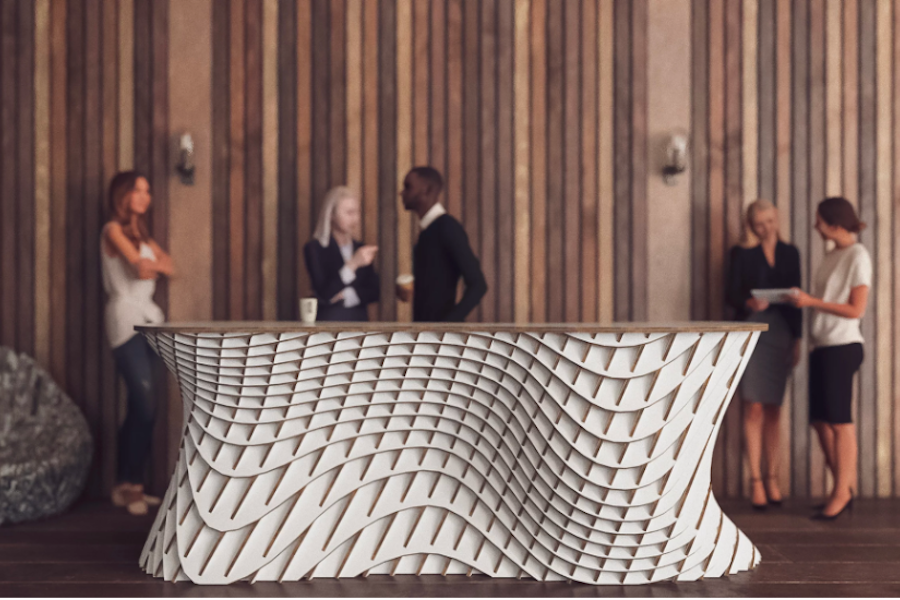 For those seeking environmentally friendly alternatives to conventional materials like MDF/plywood, foams, and plastics in event and exhibition constructions,...